Debjit works in the field of drone technology, immersive experience, digital twins, workplace of the future by enabling the full value of connectivity supporting Ericsson's vision of of empowering an intelligent, sustainable and connected world.
Title Of Talk: Internet of Things – Built for the Future
Abstract: The world is standing in front of an ocean of truth that is going to change the life within. What lies ahead is a tremendous opportunity to elevate ourselves and ride the Wave of the Future by turning the wheels of destiny with the fourth industrial revolution in a socially responsible way. The journey which will be curved by Internet of Things, defined as one of the main pillars of the revolution – The Industry 4.0. Do you want to be the one who creates technology that leads us to a better future?  Join Ericsson's Debjit Mookherjee, Head of IoT in Advanced Industries, Group IT to learn more about some of the top use cases of IoT in industrial and consumer sector. Also, get to know about how you can be a force for good by generating value to make our world a better place to live in for your generations to come.
---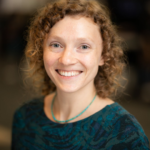 Adina Williams 
( Research Scientist, Facebook AI Research)
Bio: Adina is a Research Scientist at Facebook AI Research in NYC (started October 2018). Previously, she earned her PhD at New York University in the Department of Linguistics, where she investigated the brain basis of syntactic and semantic processing. Her main research goal is to strengthen connections between linguistics and cognitive science on the one hand, and natural language processing and artificial intelligence on the other. Towards that end, she brings linguistic and cognitive scientific insights about human language to bear on training, evaluating, and debiasing ML-based NLP systems, and also applies statistical methods and corpus analytic tools from NLP to uncover new facts about human language.
Title Of Talk:  Towards more humanlike models for natural language
Abstract: In recent years, large models powered by machine learning have revolutionized many AI fields, including Natural Language Processing. Indeed, interacting with some of the best current NLP models may lead one to feel they are interacting with another person! Despite this however, there are still numerous ways in which even our best models fall short of human language abilities. To systematically evaluate how well NLP models perform, we introduce Dynabench, a new, open-source research platform for dynamic data collection and benchmarking. With Dynabench, we can quickly surface and address weaknesses in current models, more clearly understand their AI underpinnings, and, ultimately, make them even better and more humanlike.
---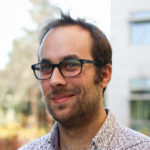 Jonathan Protzenko
(Principal Researcher, Microsoft Research)
Bio: Jonathan Protzenko is a Principal Researcher in the RiSE group at Microsoft Research in Redmond, which he joined in 2014. He holds a PhD in Computer Science from INRIA (Paris). Jonathan's current research interests lie at the intersection of programming languages, type systems, software verification and security. Jonathan co-drives several industrial-grade verified software libraries, such as the EverCrypt and HACL* cryptographic libraries. These verified libraries are now used by Firefox, Linux, Tezos, Windows, and many others. He also works on the design and implementation of the Low* verification toolchain that powers those projects. In parallel, Jonathan continues to explore new areas for software verification, with the Catala programming language for formalizing large chunks of computational law. Catala has found bugs in the French family benefits, and has been adopted by the French government. Previously, Jonathan co-designed and implemented the Mezzo programming language (2010-2014); he also worked on the BBC micro:bit (2014-2016) which reached and taught programming to millions of kids.
Title of Talk: Programming Languages for the Law
Abstract: In recent years, there has been a flurry of interest in expressing fragments of the law using programming languages. Consider tax codes, retirement pensions, family benefits, or payroll computations: these are all algorithms in disguise! However, faithfully describing these legal concepts in code is a delicate exercise: programmers and lawyers do not think alike, and few people are both legal and programming experts.
In this talk, I will present Catala, a new programming language that is specifically designed to bring programmers and lawyers together. Catala allows the programmer to naturally transcribe the law in a formal language; because Catala follows the thought process of legal minds, lawyers can audit and understand the code. As such, Catala provides a medium to capture the algorithmic intention behind the law. I will describe the design of Catala, along with numerous examples based on both US and French laws, and will explain how we found a bug in the official implementation of the French family benefits. I will conclude by charting out future directions that involve machine learning to automate the process of transcribing legal prose into formal Catala programs.
---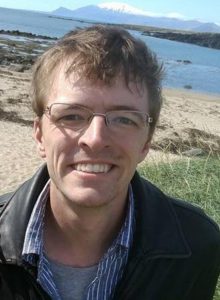 Chris Paxton
(Senior Robotics Research Scientist, NVIDIA)
Bio : Chris Paxton is a Senior Robotics Research Scientist at NVIDIA. got his PhD in Computer Science in 2018 from the Johns Hopkins University in Baltimore, Maryland, focusing on using learning to create powerful task and motion planning capabilities for robots operating in human environments. During his PhD, Chris led the team that won the 2016 KUKA Innovation Award with team CoSTAR, which allowed for end-user instruction of collaborative robot tasks. Since then, he has been with NVIDIA with their Seattle robotics lab. His goal is to tie together language, perception, and action, in order to make robots into robust, versatile assistants that can work alongside humans for a variety of applications.
Title of Talk : Creating Reactive Robot Behaviors for Real-World Applications
Abstract: Robots are increasingly an important part of our world, from working in factories and hospitals to driving on city streets. As robots move into more unstructured environments such as homes, however, we must be able to create complex, reactive task plans that can deal with stochastic actions, unreliable sensors, and that above all are intuitive and easy to build. In addition, in order for robots to act intelligently in human environments, they must be able to connect multiple learned actions together to accomplish long-term goals, even when those goals are not ones the robot has achieved before. Doing this in the real world requires new algorithms both for learning from sensor data, and for planning and representing tasks.
---